Taking a brain break, but that doesn't mean I'm slacking.
A couple of sentences that got written yesterday during a 2100 word sprint-
What none of us knew back then was that I was flailing through a cognitive chaotic fog, and, sadly, common ignorance of the time branded kids like me as purposefully defiant and difficult.
and
Back then it wasn't about trying to identify the problems a child might be having, but enforcing behaviors.
Sounds so formal, doesn't it? I'm still LOLing at the rabbit story. You guys are not going to believe the rabbit story. Here's a hint.
I really admire Jenny Lawson, especially on days I can barely move my hands. I've been watching her since before she published, watched her go through some hairy flare ups and surgery stuff, and I watched the world change when she came out about depression and the closets full of secrets we all keep. I watched her deal with severe social anxiety and opening up to the public about her family and work history, and every time I opened her page I was thanking God I wasn't alone.
I was talking to Scott yesterday in the car on the way to pick up burrito about some of the stuff I've been able to get written out, and what a drag it is for me to have to labor through all my angst, but going back and reading it in compact little stories after I've taken a break is very *wow*. I wrote that. (This pic clicks to a funny book review that also got me through a really bad day.)
I fell through every crack. I've been legally judged in a hearing as having a cognitive disability, complicated with severe depression and equally severe physical challenges. I reached a point where I nearly gave up and prepared to disappear forever.
Three people saved me from giving up- Jenny Lawson, Chris Hardwick, and Wil Wheaton. Those click to the books that changed my perspective and helped me figure out how to kick my butt back into gear, in case you need some road maps yourself. I have this shirt, click the pic if you want one, too.
I also thank my favorite chicken for getting me through my darkest hour. She's very old in this picture.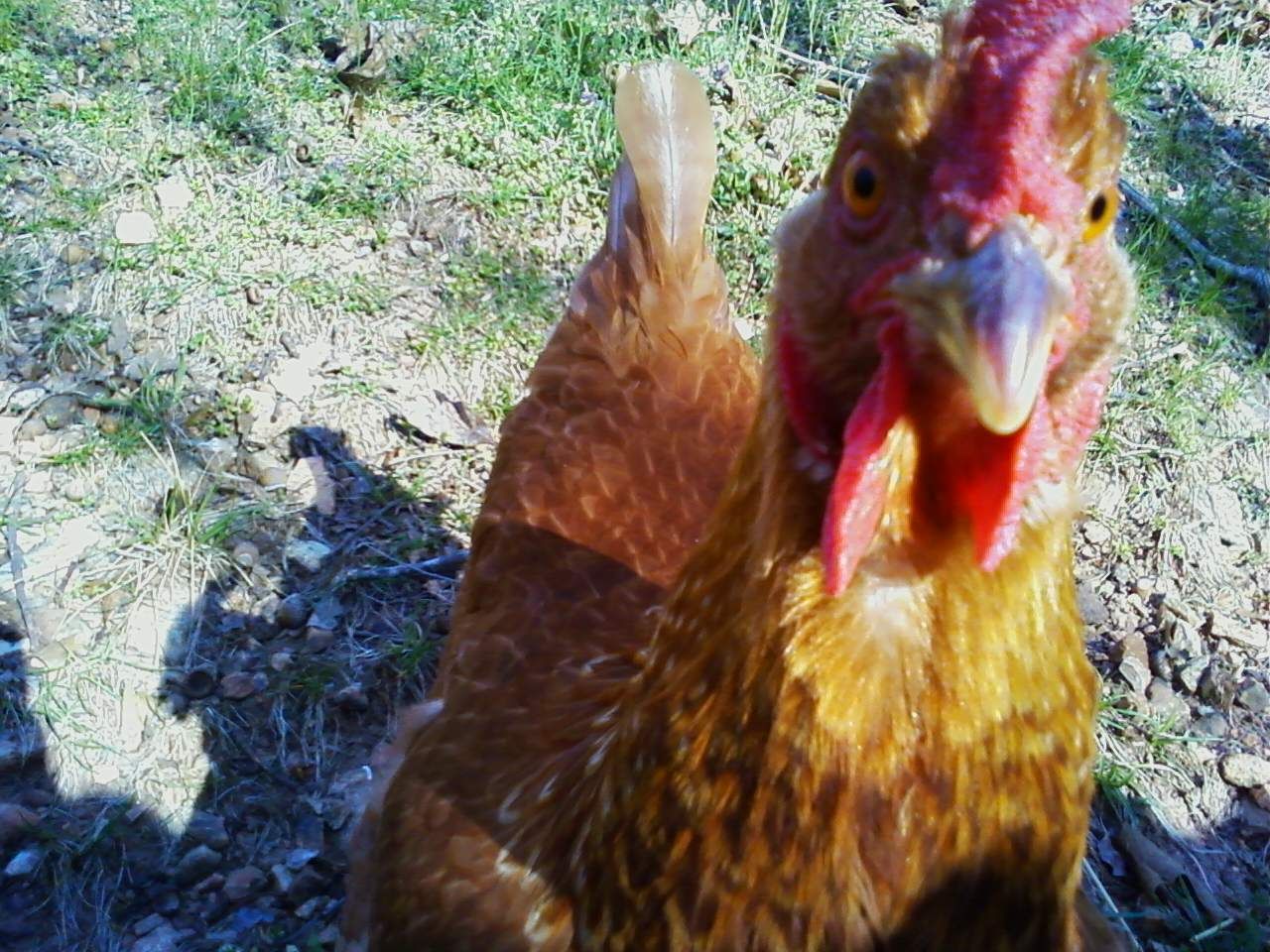 And I thank Tony's Snarkalecs twitter gang for keeping me 'out there' instead of curling back up in my dark cave all alone. (Another click to a funny book review. You're welcome.)
I'm nearly there now....
All I have to do is keep believing in myself.
I have never felt better about my whole life than I feel right now, and that's making my coffee more awesome. Plus I have gotten so much encouragement on twitter that I truly never expected, certainly didn't plan on, you guys gotta know you make me float. Oh yeah, no, there's no Harry Potter stuff in here, I was making an allusion because it seemed like it made a good title. Love you guys.